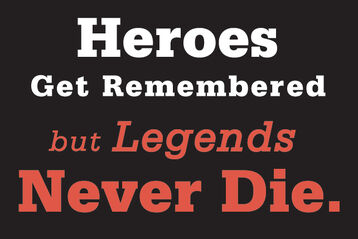 The Legends of the West is a Red Dead Redemption posse.
About the posse
The Legends of the West is a clan that operates on PS3. We do different things like play free roam, play gang matches, etc. The clan hideouts are Rathskeller Fork, El Presidio, and Thieves Landing. We sometimes have clan meetings[about new members etc.]. We have clan meeting at the mansion in Escalera. That's mostly all, if you have any questions message gtafan2001 or killerpandaUSA.
Joining the posse
If you want to join the posse you'll have to know the rules:

-No mics needed, but recommended

-Must be at least level 20

-Must stand up for your teammates

-No killing teammates unless your doing it for fun

If you want to join message Legend-Abyss or Legend-Axe
Members
Leaders
Leader 1 Legend-Abyss
Leader 2 Legend-Axe
Other members
Member 1 Legend-Mirek
Member 2
Member 3 etc.
External links
Ad blocker interference detected!
Wikia is a free-to-use site that makes money from advertising. We have a modified experience for viewers using ad blockers

Wikia is not accessible if you've made further modifications. Remove the custom ad blocker rule(s) and the page will load as expected.