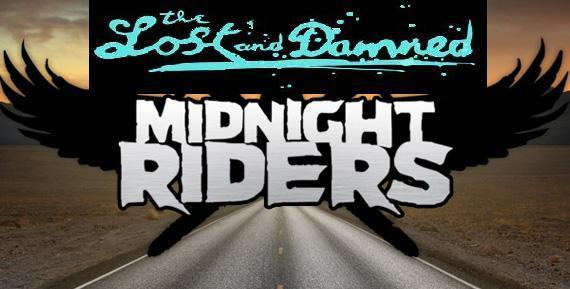 The Lost and Damned Midnight Riders is a Red Dead Redemption posse.
About the posse
We are a tactical posse who have good snipers and assault team forces... So watch out when you see all of us you BETTER RUN!!!!!!!! our area is ESCALERA p.s we think that PSN is the most crap network ever and we are using the U.S or British Army ranks...
We are currently inactive.... ):
Joining the posse
To be able to join this posse you must either be a really good sniper or assault person and this posse is only avalable on XBL
Members
KeN bLoCk FTW, Jacobmaster147l
Leaders
Leader 1 KeN bLoCk FTW - General
Leader 2 Jacobmaster147l - Lieutenant General
Other members
Member 1
Member 2
Member 3 etc.
External links
Ad blocker interference detected!
Wikia is a free-to-use site that makes money from advertising. We have a modified experience for viewers using ad blockers

Wikia is not accessible if you've made further modifications. Remove the custom ad blocker rule(s) and the page will load as expected.