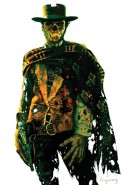 The Marauders is a Red Dead Redemption posse.
About the posse
The Marauders are a serious competitive clan and we work hard to train and level up but we are also a roleplaying clan. We are run by a 3 part council and we have 2 oracles below those positions. We are a representative democracy and we do pay attention to your needs and wants. If you have a problem with us please send a formal document stating your issue and the name of the person in violation. If you wish to declare war please send a formal document to ZERO N7 designating time location and rules of engagement.
Joining the posse
If You wish to join Please contact ZERO N7 and state your reasons for joining. You will be put through 5 tests and 3 rituals and if you score and 80 or higher on the tests you pass. You will be subject to an interview before testing. NOTE: RULES OF THE CLAN APPLY EVEN IN TESTING! RULES ARE 1. YOU MUST HAVE A MIC. 2. YOU MUST BE LEVEL 15 (NORMAL). 3. THE HIGH POWERED PISTOL, MAUSER PISTOL AND EXPLOSIVE RIFLE ARE BANNED FROM USAGE. 4. NO LAWMEN, MARSHALS, LEIGH JOHNSON, MARSTON FAMILY, DUTCH, FEDERALES, EDGAR ROSS, OR MEXICAN ARMY. 5. NO MURDER OF INNOCENT CIVILIANS UNLESS APPROVAL IS GIVEN. 6. NO MODS, GLITCHES, HACKS ETC. 7. NO LIVESTOCK MURDER. 8. NO DESTROYING HOUSES IN BASE. 9. NO DISRESPECTING TRADITIONS. 10. NO DISRESPECTING COUNCIL. 11. NO DRAMA. 12. GIVE WARNINGS TO INTRUDERS BEFORE OPENING FIRE.
Members
Leaders
ZERO N7
Zombiekiller 42
BigNIrish29
Other members
OPEN SPOT
OPEN SPOT
OPEN SPOT
External links
Ad blocker interference detected!
Wikia is a free-to-use site that makes money from advertising. We have a modified experience for viewers using ad blockers

Wikia is not accessible if you've made further modifications. Remove the custom ad blocker rule(s) and the page will load as expected.