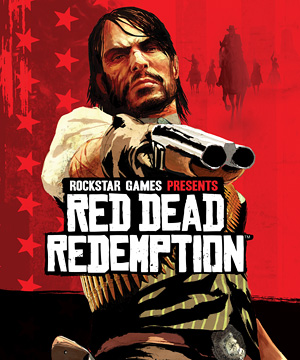 The Maruaders is a Red Dead Redemption posse.
About the posse
The Marauders were created by Zero N7 October 1, 2010. The Marauders are a serious clan and we have multiple rules that we take very seriously. The Clan is run by a 3 part council and has 2 oracles and the ranks by title are listed below Gunslinger:Zero 49'ers: council members Shootist: Oracles Scouts: Runners: tenderfoot: greenhorn: If you have a Problem with my clan please inform me of your issue and if you wish to delcare war please send a formal document with the reasons for warfare and the location and timing.
Joining the posse
To Join The clan you must be atleast 13 years old, be level 10 (normal), have a mic, and you will be put through 5 tests and 3 rituals to join. You must contact me on XBOX LIVE and tell me what your reasons are for joining and what you can contribute to the clan. you cannot use any titles other than what I have assigned to you and You CANNOT USE THE MARSTON FAMILY OR DUTCH AS A CHARACTER!!!
Members
Leaders
Other members
External links
Ad blocker interference detected!
Wikia is a free-to-use site that makes money from advertising. We have a modified experience for viewers using ad blockers

Wikia is not accessible if you've made further modifications. Remove the custom ad blocker rule(s) and the page will load as expected.