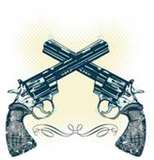 The Mercenari is a Red Dead Redemption posse.
About the posse
We're a Live posse that does whatever we want like gang hideouts, public enemies, etc. Usually if you will not get in our way we'll let you join for a little bit but not as an official member. Base of operations: Torquemada, Mexico
Joining the posse
We are currently not accepting any official members.
Members
See below
Leaders
Wartoast73
Corks17
Calsef
Ranking Officers
Fleetman16
Ryanmiller4
xZEROMANx
xxxHunter444
KRAEMER27
External links
Ad blocker interference detected!
Wikia is a free-to-use site that makes money from advertising. We have a modified experience for viewers using ad blockers

Wikia is not accessible if you've made further modifications. Remove the custom ad blocker rule(s) and the page will load as expected.