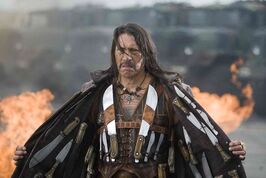 The Mexicants is a Red Dead Redemption posse.
About the posse
The Mexicants are a group of outlaws who are dedicated in full to doing nothing at all of any worth. Formed by the two known as AnatarX and KINGPHILIPX, The Mexicants are a stain on any state, county or province they enter. A true Mexicant enjoys the simple pleasures of life such as drinking, gambling, rape, murder and leasurely strolls on the beach.
Joining the posse
If you wish to join The Mexicants send a messege to either of the leaders explaining what you think the difference is between a Mexican and a Mexicant. If your answer is satisfactory you will be admitted.
Leaders
Other members
Open
Open
Open
Open
Open
Open
External links