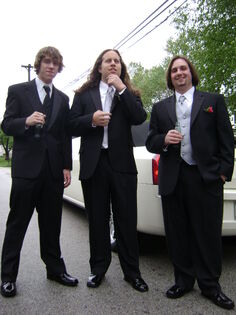 The Nasty Butlers is a Red Dead Redemption posse.
Who are these badasses?
We're just some guys from West Chester, PA, who like to end lives.
I want to join you guise!
You can't join unless we know you. Owned.
Nick Bonini especially can't join as he is a huge tool.
Comrades
Overlords
InhaledDesert
Salty Spitoon
PrejudgedBilly6
Lieutenants
External links