The New Austin Out Laws Clan
Hello, I am the maker of the clan The New Austin Out Laws. This clan is now looking for recruits on Xbox Live and soon for Plastation Network. If you would like to join us, please send a message to tom2k752 on Xbox Live. There are some rules in the clan you must follow in order to be in this clan.
RULE'S
1. There will be no fighting with other clan members.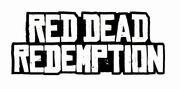 2. There will be no pointing guns at any clan members in a clan war or a meating.
3. There will be no killing of clan members mounts if riding to a clan match or to our fort.
4. There will be no killing inside the fort.
5. You must me a level 50, or higher to join this clan, BUT if you think you got a lot of skill, and i can see that you can join the clan.
6. If you break any of these rule there might be punishment to you or other clan members.
Punishment's
1. Sit in a room for 10 mim. without talking to one of each other.
2. Get kick out of the clan.
Ad blocker interference detected!
Wikia is a free-to-use site that makes money from advertising. We have a modified experience for viewers using ad blockers

Wikia is not accessible if you've made further modifications. Remove the custom ad blocker rule(s) and the page will load as expected.