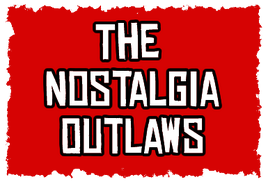 The Nostalgia Outlaws is a Red Dead Redemption posse.
About the Posse
Its a Lonley World out there, your going to need some Back-Up! Whether your Hunting Deer, Setting Camps, Massacring Gangs or Simply Relaxing! The Nostalgia Outlaws have your back!
Joining the Posse
All it takes is a Friend Request & a Greeting! (PSN)
Members
Leaders
Other Members
Total Members: 2
Ad blocker interference detected!
Wikia is a free-to-use site that makes money from advertising. We have a modified experience for viewers using ad blockers

Wikia is not accessible if you've made further modifications. Remove the custom ad blocker rule(s) and the page will load as expected.