US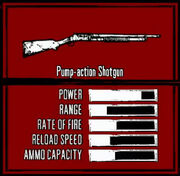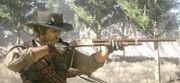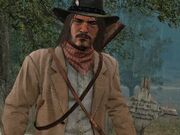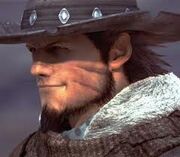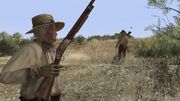 The Opprotunity A red dead redemption posse
About the posse
We are a very strict posse. We tolerate nothing. If you do anything offensive to our leaders you will be banned and put on our wanted list. The benefits are we promise you protection and a service of hunting bounties such as someone who has been annoying you all day. Posse was officialy founded in December, 2010. We go around killing innocent enemy posse players for fun and then slaughter citizens of enemy towns. ALLIED TOWNS: Armadillo, Ridgewood Farm (HQ) , Mcfarlands Ranch / ENEMY TOWNS: Blackwater, Escalera, Gang Matches / NEUTRAL TOWNS: Any other cities. Note: If you think we take this too extreme then do not even read the rules.
Joining the posse
Must have XBL with a level of 20 or higher we have a list of various rules. Rule Book:// 1. Respect Leaders 2. Do not kill anyone in allied towns 3. Never turn on allys 4. Only use Pump Shotgun/Winchester Reapeter/Rolling Block/Buffalo Rifle 5. Never use any other weapon unless issued to 6. Must have a mic 7. You must enjoy killing 8. You must not have a hispanic character 9. Never break away from posse 10. Must participate once a week 11. Need to have fighting skills 12. Must have Hungarian Half-Bred or higher mount 13. Must share mounts of higher level 14. All rules do not abide to leaders 15. No mistakes PUNISHMENTS: Kick from Posse/put on wanted list (we hunt you and join your match and kill you)Extreme Hatrid
Supreme Leaders
Dr Kewl Aid
CerialKiller13
Soldiers
SPONGEKAKE56
Sgt393
sailorman24
External links
Ad blocker interference detected!
Wikia is a free-to-use site that makes money from advertising. We have a modified experience for viewers using ad blockers

Wikia is not accessible if you've made further modifications. Remove the custom ad blocker rule(s) and the page will load as expected.