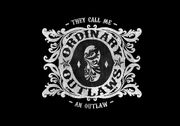 The Ordinary OuttLaws is a Red Dead Redemption posse.
About The Ordinary OuttLaws
In Red Dead Redemption PSN The Best In The Western Border. The Ordinary OuttLaws Are A Clan That Dont Agree With The Law But Instead Agree Breaking The Law By Any Means Necessary. There Are Growing In Huge Numbers & Taking Control Over Every Thing In Sight. There Are Loyal, Strong, & Cold Hearted Killers, & Very Determine. The Ordinary OuttLaws Have Taking Control Over The Whole Western Border. They Are Defeating & Placing Hits On There Enemies Like Nothing Seen Before. The Ordinary OuttLaws Are Down For What Ever. They Are Out There Not One But A Clan Of Them Moving To Clan To Clan So Watch Out For The Ordinary OuttLaws The Best In The West.
How To Join
Contact 1 Of The Generals For Further Info Or 1 Of The Captains.
Generals
OuttLaw_Mad_Dog.
OuttLaw_Michael.
Open.
Captains
OuttLaw_Nukx33.
OuttLaw_R11.
Open.
Assassins
OuttLaw_Raul.
OuttLaw_RedDead.
OuttLaw_Reaper.
OuttLaw_The_Kid.
OuttLaw_Rd_Young.
OuttLaw_Money226.
OuttLaw_Evil_Ken.
OuttLaw_Rv40.
Open.
Open.
Open.
Open.
Open.
Open.
Open.
Open.
Allies
Enemies
Mexican Locos.
Mexican Army.
Hell_Houndz.
WebSite
Ad blocker interference detected!
Wikia is a free-to-use site that makes money from advertising. We have a modified experience for viewers using ad blockers

Wikia is not accessible if you've made further modifications. Remove the custom ad blocker rule(s) and the page will load as expected.