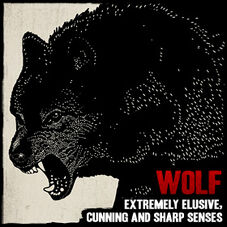 The RazorWolves is a Red Dead Redemption posse.
About the posse
Epic badassness. We are non competitive posse unless challenged so. We specialize in hunting, sharpshooting, train heists, and KICKASS. Founded on May 18th, 2010 by xXRazorNinjaXx/Josh, xXEmoWulfXx/Zayne, and BigSNAKE DOC.
Joining the posse
To join the posse, you must talk to either leaders and than defeat one of us in a hunting match
Members
Leaders
xXRazorNinjaXx/Josh
xXEmoWulfXx/Zayne
Other members
RedStar92/Brendan
BigSNAKE DOC/Brandon
Member 3 etc.
External links