Our clan plays on Red Dead, MW3, and Halo: Reach.
Mainly Red Dead Redemption. Check out our youtube!: TheRedArmyClan1
or message Mr Robust or DDOGx54 on xbox live Thanks!
---
We are a American Army uniformed clan.
We use american army in the 3 divisions of: marines, calvary, and artillery.
The Lawmen chracters are used for the FBI division.
The marshels characters is for SECTOR 7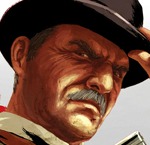 Ad blocker interference detected!
Wikia is a free-to-use site that makes money from advertising. We have a modified experience for viewers using ad blockers

Wikia is not accessible if you've made further modifications. Remove the custom ad blocker rule(s) and the page will load as expected.