REDEMPTION AT WAR
Red Dead Redemption Is at war right now. PLAYSTATION NETWORK ONLY and we need more people to fight in this war. this war is to make Red Dead Redemption a better place. We are only accepting 2 Gangs to fight in this war. Right now In the War THE REVOLUTIONS. We need to people in this war with us. The war is about freedom and rules to Red Dead Redemption. 2 gangs were already kicked out. Public Enemy for inopropietly with words and complaining and all that. T_H_M_ aren't allowed in this war either. they war traitors to Red Dead Redemption. We will accept any other clan.
In the War the revolutions are allies with OUTLAWS OF THE WEST
RULES
There are certaint guns not allowed in this war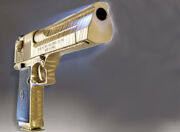 HIGH POWER PISTOL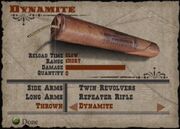 Dynamite
Shotguns IN CLOSE ROOMS!

You can use shotguns just not in small rooms
Add Jon_Marston_ ON PLAYSTAITION NETWORK ONLY to join the war!
The clan that wins the war will take over Red Dead Redemption ONLINE and will have every right to make terms and policy LAWS and rules to the game and any ONLINE player that doesn't follow them will be banned from PLAYSTATION NETWORK
Add Jon_Marston_
Ad blocker interference detected!
Wikia is a free-to-use site that makes money from advertising. We have a modified experience for viewers using ad blockers

Wikia is not accessible if you've made further modifications. Remove the custom ad blocker rule(s) and the page will load as expected.