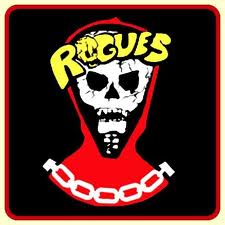 The Rogues is a Red Dead Redemption posse.
About the posse
We are The Rogues. This posse is about having fun. We mainly do gang hideouts and attack rival posses but we sometimes play competative games and go hunting.
Joining the posse
To join The Rogues you must know one of us in person and message me (XxGunzmasterzxX).
Members
Leaders
Other members
Member 1: L0RD BUBBLE
Member 2: killer goofy xl
Rules
All members must play as a Cattle Rustler or a Misc. Criminal.
Members should NOT kill other members unless the member being killed is giving the other member a weapon. Therefore it is acceptable.
Members should NOT kill other members mounts.
External links