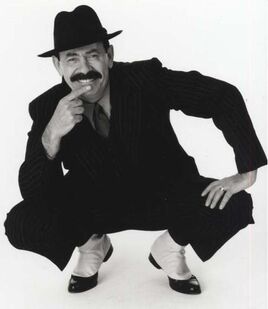 The Scatmen are a Red Dead Redemption posse.
About the posse
The Scatmen are a sacred following, sent by the Scatman himself to bring great wealth or great suffering to the lands of his final resting place. The Scatmen live out the prophicy which foretells the ressurection of the Scatman once the evil which is the Anti-Scatman being banished to the fiery depths of Mexico.
Joining the posse
To become one of the Scatmen you must first shine in the eyes of the Scatmen elders, Sam the brave, Paul the wise and Chris the strong.
Leader
Deputys
Members
Ad blocker interference detected!
Wikia is a free-to-use site that makes money from advertising. We have a modified experience for viewers using ad blockers

Wikia is not accessible if you've made further modifications. Remove the custom ad blocker rule(s) and the page will load as expected.