Ad blocker interference detected!
Wikia is a free-to-use site that makes money from advertising. We have a modified experience for viewers using ad blockers

Wikia is not accessible if you've made further modifications. Remove the custom ad blocker rule(s) and the page will load as expected.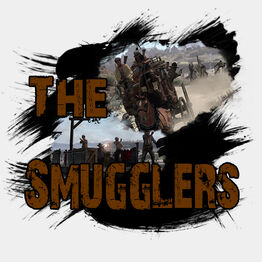 The Smugglers is a Red Dead Redemption posse.
About the posse
Throughout the Old West smuggling was a profitable business. It was all controlled by a group who simply called themselves "The Smugglers". Most of their profits were from smuggling criminals out of America and through the border into Mexico, they also made a large profit from stealing oil and gold from business and both the US and Mexican Governments. The Smugglers were brought to justice in 1933 by the American Army after a large and deadly confrontation which left many dead, their leader was executed for his crimes and all was over...so it seemed, but they are still making profit to this day all over the globe.
Joining the posse
We are a 360 only Posse. Looking for Mature members. we participate in Posse matches. we are not a Hardcore posse but we do like some level of enthusiasm to win. Would be good if you are over 15. Mic is not necessary ( would be liked though ). We will participate in Posse shootouts through reddead.net When we host Posse matches we will use the Pacific Standard Time (PST) because most of our members are in that Time Zone. If you Would like a sig just PM me which one. We are also a Community posse, so it would make your chances at joining alot higher if you are active on the Website.
Members
TheBaxterEffect - v iBaxter MrMcFlurgan - MrMcFlurgan MiddleMinds - MiddleMinds II Vineyard II - II Vineyard II Legend of the West - LeGit Muffinz ii GoEz Rawrr - ii GoEz Rawr
Leaders
v iBaxter
Other members
MrMcFlurgan - MrMcFlurgan MiddleMinds - MiddleMinds II Vineyard II - II Vineyard II Legend of the West - LeGit Muffinz ii GoEz Rawrr - ii GoEz Rawr
External links