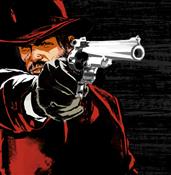 The Southern Desperados is a Red Dead Redemption posse.
About the posse
The Southern Gentlemen were once Confederate soldiers who refused to let the war end and now employ guerilla tactics on carpetbaggers and Yankee soldiers. Being from the south is not a necessity though to join.....
Joining the posse
email me at boog911@yahoo.com or send friend request to Tequila_Boog on PSN
Members
Leaders
Head Hombre: Tequila_Boog
2nd in Command:
Other members
wwelegend2010(Xbox 360)
Member 2
Member 3 etc.
External links