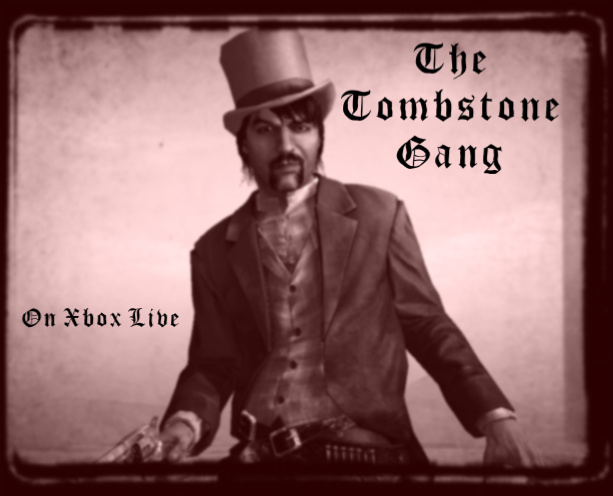 The Tombstone Gang is a Red Dead Redemption posse.
About the posse
We're the meanest bastards in the West. We don't take any shit from anyone. We rob the innocent, and kill the guilty. If there is a chance to start a posse war, we'll always take it. If someone kills one of our members, the whole damn posse comes after them. Even the smallest of pests will be stepped on like the dirty roaches they are. We have a short temper so if you come across one of us, be careful, or we'll install windows in your pathetic, dimwitted skull.
Joining the posse
1.) Older than 12.
2.) No using casual.
3.) Have to be able to run Pike's Basin without dying.
4.) Be mature.
5.) Have to know how to kill.
6.) Have to have a level higher than 15.
7.) Have to message me on Xbox Live. (Mo Van Barr)
Leaders
Mo Van Barr
MF Doom97 (Co-Leader)
Members
eATL THRIICE
Miyavi Yu
xXxttfickxXx
peakdB
LBJ4ladybird40
External links
Ad blocker interference detected!
Wikia is a free-to-use site that makes money from advertising. We have a modified experience for viewers using ad blockers

Wikia is not accessible if you've made further modifications. Remove the custom ad blocker rule(s) and the page will load as expected.