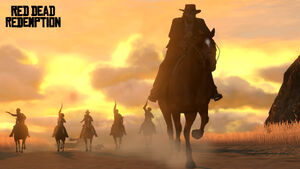 The Warlors(PSN) is a Red Dead Redemption posse.
About the posse
We are the Only and Original Warlords.We are a Clan of Skill and Mature people.Who ever has a problem with one Warlord...needs to FACE US ALL.We like to clan WAR allot,and Land Grabs.if you what to join look the following>>>
Joining the posse
You need to add Warlord_Razor or Warlord_Scorpion and send them a massege saying that you want to join.
You need to be skilld and mature to join.
Create a new account like(Warlord_???????) Capital W and underscore.
Leader
members
Warlord_EastWood
Warlord_Elite
Warlord_Scorpion
Warlord_Razor
Warlord_Hilbiley
Warlord_Gray
Warlord_Tdot
Warlord_Woodyman
Warlord_Shady
Warlord_BAMBAM13
Warlord_Irish
Warlord_ScarFace
Warlord_Devildog
Warlord_Eight
Warlord_Cobra
Warlord_Smokey
Warlord_
Warlord_
Warlord_
Warlord_
External links