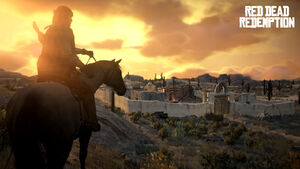 The four horseman is a Red Dead Redemption posse.
About the posse
we help the people getting picked on and anyone who needs it we are also a free roam clan also on xbox 360 only
Joining the posse
must be 16yrs+
Members
soldier075(xWARX1), xFAMINEx, LHR FuNKTionzZ, deadly2assassin, YOUR MOM SQUIRMS, digitaltrumpit, ADVofWAR
Leaders
Leader 1 soldier075
Leader 2 xFAMINEx
Leader 3 deadly2assassin
Leader 4 LHR FuNKTionzZ
Other members
Member 1 YOUR MOM SQUIRMS
Member 2 digitaltrumpit
Member 3 ADVofWAR
WANTED LIST
BIRD666 wanted for threatening our clan member and to make us fall apart= reward: CLASSIFIED
Ad blocker interference detected!
Wikia is a free-to-use site that makes money from advertising. We have a modified experience for viewers using ad blockers

Wikia is not accessible if you've made further modifications. Remove the custom ad blocker rule(s) and the page will load as expected.