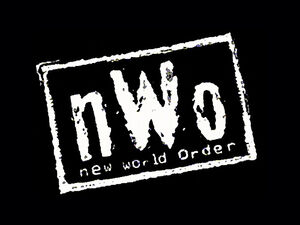 The nWo *New World Order* is a Red Dead Redemption posse.
About the posse
A 100% Glitch Free clan that look for fair fights. Read our wiki page for more details.
Joining the Clan
You must be a player who shows respect, honors all members, shows loyalty to the clan, and does not glitch, mod, etc. If you know glitches, that's fine as long as you keep them away from public free roams.
You MUST have a headset, communication is key in the nWo.
You can either request to try out, or we'll give you the offer if we feel you seem worthy. We are currently active and still are searching for recruits.
Members
nWo-DEVESTATOR nWo-ERADICATOR nWo-ANARCHY nWo-RAVAGE nWo-DISTRUCTOR nWo-DISRUPTOR nWo-IMMORTALITY nWo-ABOMINATION
Leaders
Leader 1 nWo-DEVESTATOR
Leader 2 nWo-ERADICATOR
External links
http://reddead.wikia.com/wiki/User_talk:NWo-Clan