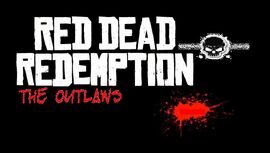 The outlaws is a Red Dead Redemption posse.
About the posse
we are the outlaws a posse full of outlaws and murderers MOTTO: protect your brothers!!!
Joining the posse
messege me CR2142 on xboxlive
Members
Leaders
Leader 1 CR2142
Leader 2 SAS SKILLS
Other members
Member 1
Member 2
Member 3 etc.
External links