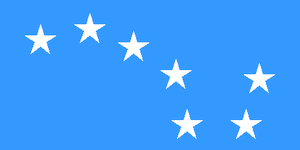 Tiocfaidh ar lads is a Red Dead Redemption posse.
Formed in the kitchen of 140 fitzroy avenue, holylands, belfast, a brotherhood of men, swore allegiance to do everything in their power to collapse the corrupt british state which had bled their country for over 800 years. These brave men, known as the Holylands Republican Defence League (HRDL) have now taken the fight for Irish independence onto the plains of new austin. The Tiocfaidh ar lads will stop at nothing to remove any english, anglo saxon teams from the face of this new world. SOLIDARITY.
No English need apply, this posse is for irish men and woman, ready to give their lives for the Irish Republican cause
Members
Leaders
Leader 1 - Pat3r1ck
Leader 2 - Teabegz
Other members
Member 1 L3ndawg
Member 2
Member 3 etc.
External links