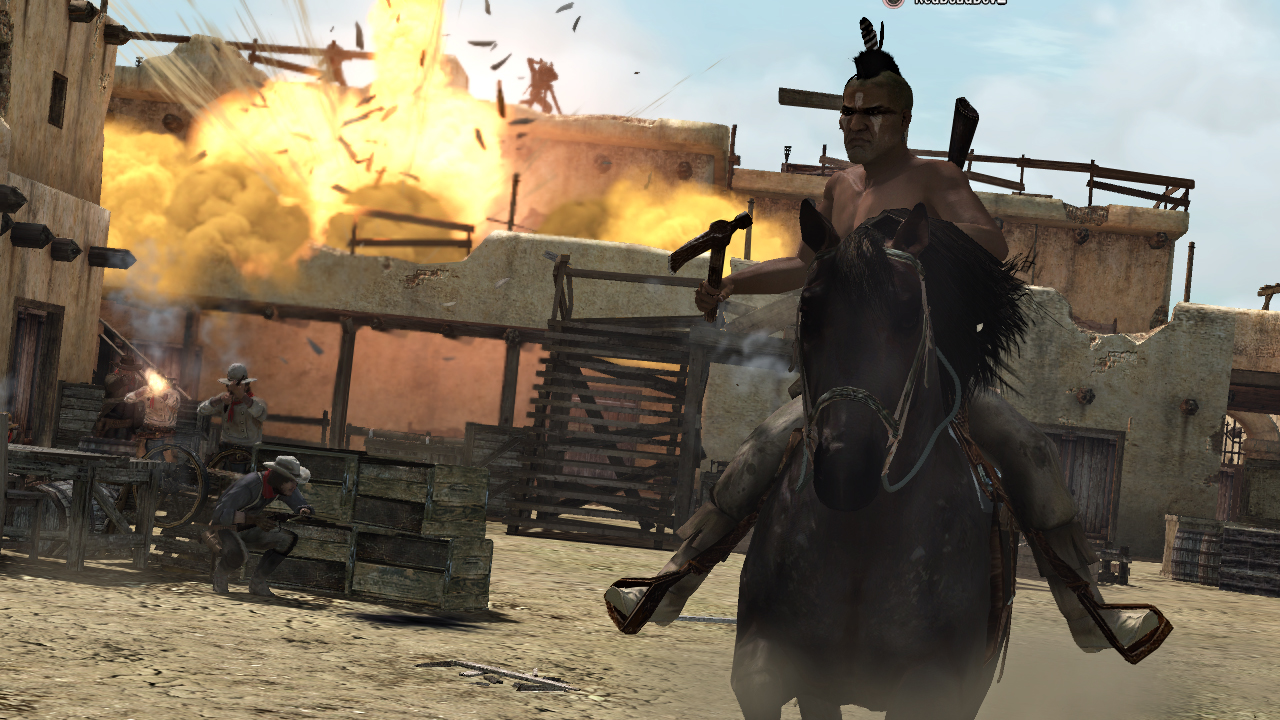 Tokala warriors is a Red Dead Redemption posse.
About the posse
We are the Tokala Warriors, we are a Native American group on hardcore free roam that fights any group related to the government so we fight the US Army and any law enforcement groups for example the marshals. We own all of the lands within the American territory apart from any towns. We have several main bases but as we have many enemies on Red Dead I will not mention their locations here. We are a very structured group and we use teamwork and clever tactics to defeat our opponents, the tactics we use are effective and rarely, if ever, fail. The Chief is killerpenguin265 and the second in command is Rootless-Bwoy. Our allies are Ranchers life.
Joining the posse
To join you should contact either killerpenguin265, Rootless-Bwoy or Thenate1200 on the *PS3*. You will have to change your character to a native american one if you have not already done so. Once you have done this we will show many Native places on the game which nobody knows about and we will then see how well you work in a team to see if you are fit for the Tokala Warriors.
Members
the peace chief:Thenate1200
Leaders
killerpenguin265
Rootless-Bwoy
Other members
thenate1200
CHEROKEE674
romsdabom
UncleSheep_-
xX-uk-luke-m-Xx
wilesfamily
LilAguie
YOUNGGUNSdel530
collinsnco
slapthespaker
iRedDead-xF34Rx
twoITALIANbeans etc.
External links
Ad blocker interference detected!
Wikia is a free-to-use site that makes money from advertising. We have a modified experience for viewers using ad blockers

Wikia is not accessible if you've made further modifications. Remove the custom ad blocker rule(s) and the page will load as expected.