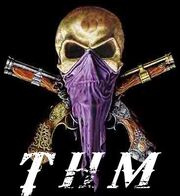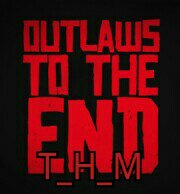 Trigger HAPPY MOB is a Red Dead Redemption posse.
About the posse
T_H_M was founded by a former member who goes by the name of Maniac. The torch has been passed on from a solider to a general to now the leader of T_H_M Iceman A.k.A MOB BOSS. T_H_M is based on real users, who don't cheat the game. We play how is meant to be played and T_H_M is global. We don't need an edge to win a battle. For example: 360, Rapid Fire and Dead eye.  T_H_M has been around the game since 2009, We fought almost every clan our there who don't cheat or use glitches. We train, we practice headshots, we battle, & most importantly  we make a different version of the game and play a new game within a game.  Try Beat T_H_M in a game we called "The Heist" & "Capture the Bounty." We make our own challenge in RDR.

Joining the posse
To Join the THM Family is simple to do, 1st step there are our three rules you must follow: 1st rule you have to be Loyal, 2nd Respect, & 3rd Friendship. After you know the rules, 2nd step you are a recruit and must put in time, 2 weeks or a month to be exact. 3rd step the final process, After the time is spent you will be challenge in the battle field in a closed location on the map and reach a certain amount of kills. Once you reach the certain amount of kills win or lose; you will now be able to create a THM name and make a name for yourself in REd dead history and THM history.

Members
Leaders
Other members
Destroyer
HitMan
Big Guns & 405 & Weapon X
External links
http://www.facebook.com/pages/Trigger-Happy-Mob/309055405819216

Ad blocker interference detected!
Wikia is a free-to-use site that makes money from advertising. We have a modified experience for viewers using ad blockers

Wikia is not accessible if you've made further modifications. Remove the custom ad blocker rule(s) and the page will load as expected.