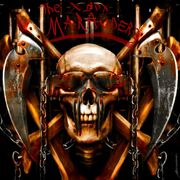 TxM
is a
Red Dead Redemption
posse.
AbOuT uS.
We dont take shit. if we dont like you we walk up next to you and blow your head off easy as that. we love a good fight and hate ass holes that think they are cool and bad ass. we are in Red Dead Redemption and GTA4 we are not for looks we kick your ass and laugh so if your a crazy mother fucker and you want to spill some noob blood join ThE XbOx MaRaUdErS TxM.
JoInInG tHe PoSsE
To join hit one of us up on xbox or email us at
txmarauders8@yahoo.com or visit our website http://txmhq.webs.com/ We are lookin for new members.
MeMbErS
Leaders
X4X GRiM X4X
x Cuban man o
Other members
IrishSniper130
unforgivable247
xXxForbiddenxXx
X4X SIN X4X
External links