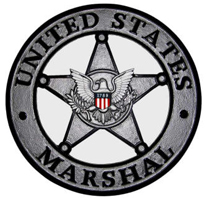 US Marshal Clan is a Red Dead Redemption posse.
About the posse
The US Marshal Clan is a all marshal clan. Every member has a clan name (example Marshal_????) and we use only US Marshal characters. Our age requirements are based on your maturity and skill. The clan is a lawman clan so we abide by the law. We do not kill innocent people, we take down criminals, and lawless clans, and help the general public. Our goal is to bring the playing field to an equal level by adding us to the mix. The Outlaw, Bandit, and Killing clans are trying to take over Red Dead Redemption and we're not going to stand by and let that happen.
Joining the posse
To join the clan you must have a clan name. Must begin with Marshal under score then you can choose any name to go with it. There is no age limit, age is based on maturity and skill. Contact Marshal_Cogburn on the PSN or visit us on our website.
Members
Currently there are 20 members
Leaders
Chief Director Marshal Cogburn
Other members
Marshal Isaac
Marshal Maxey
Marshal Cookie
External links
www.wix.com/marshalclan/rdrclansite
Ad blocker interference detected!
Wikia is a free-to-use site that makes money from advertising. We have a modified experience for viewers using ad blockers

Wikia is not accessible if you've made further modifications. Remove the custom ad blocker rule(s) and the page will load as expected.