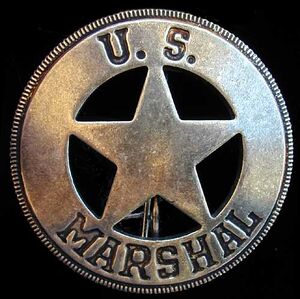 US Marshals (PSN) is a Red Dead Redemption posse.
About the posse
The US Marshals is a pretty serious posse. We bounty hunt, do gang hideouts, and fight other gangs. We also sometimes do liars dice, coop missons, and horse racing. We ride as a group almost always, and using auto pistols is not preferred. It is asked you play as someone from the Marshals or Lawmen. We are based out of Fort Mercer and Armadillo, as well as Chuparosa.
Joining the posse
Contact deathstar5566 on psn asking to join.
Members
Leaders
deathstar5566
Other members
Rollingpaper54 coleboy45
External links
Ad blocker interference detected!
Wikia is a free-to-use site that makes money from advertising. We have a modified experience for viewers using ad blockers

Wikia is not accessible if you've made further modifications. Remove the custom ad blocker rule(s) and the page will load as expected.