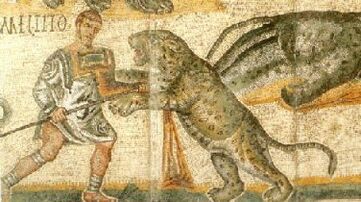 Venatores is a Red Dead Redemption posse.
About the Venatores (Hunters)
We are a posse of skilled, and honorable hunters. We participate in public freeroams, landgrabs, deathmatches, and all other multiplayer gamemodes. We hold meetings to discuss relations with other posses, to discuss current posse goals and events, and many other things. We are a very socially involved group, we do not appreciate extensive vulgarity and lying, and are very picky about who we allow into our ranks as The Venatores (The Master Hunters).
WE ARE NOW ACCEPTING MEMBERS
Code Of Laws/Consequences:
1- Respect fellow posse members. Repeat-offenders will be exhiled.
2- Obey posse leaders. Repeat-offenders will be punished.
3- Posse meeting attendance is mandatory. Absences will be investigated.
4- Games, meetings or otherwise, are to be respectably carried out. Offenders will be exhiled.
5- Posse identification regulations must be respected (bio, titles, etc.). Offenders will be exhiled.
Joining The Venatores
Please contact one of the group leaders listed below if you wish to join.
Two requirements must be met in order to join the Venatores:
1- Approval of both posse leaders.
2- Status/Title of Master Hunter.
Members
Underboss:
Lieutenant:
Soldier:
Enforcer:
Associate:
Leaders
Color Scarcity
ScotttieDawg
External links
Ad blocker interference detected!
Wikia is a free-to-use site that makes money from advertising. We have a modified experience for viewers using ad blockers

Wikia is not accessible if you've made further modifications. Remove the custom ad blocker rule(s) and the page will load as expected.