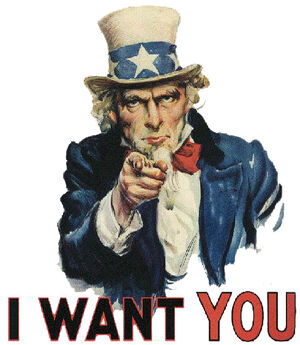 WTM WORLDS TOP MARKSMEN is a Red Dead Redemption CLAN.
About the posse
WTM is a large clan number 1 in world FOR MORE INFORMATION CONTACT , ( WTM_BEAST ) ,( WTM_PREDATOR ) IN THE PS3 IF YOU JOIN NEED TO CONTACT US TOO OR YOU COULD ALSO SEND US A MESSAGE RIGHT HERE
Joining the posse
MUST HAVE A MIC. PS3. ADD WTM_BEAST,WTM_PREDATOR,AND IF YOU JOIN NEDD TO PUT>>>>>>>>>>>>>( WTM_NAME HERE )U WILL ASLO NEED TO BE A AMERICAN ARMY FIRST 1 AVATER DONT INSULT ANY LEADER DONT SHOT WTM MEMBERS AND ONLY SHOT IF GOT SHOT WHEN YOU JOIN WE WILL TELL YOU THE RULES
==Members==WTM_BEAST,WTM_PREDATOR,WTM_BANDITO,WTM_CRAZYKILLER,WTM_HEADSHOT,WTM_EAGLE,WTM_NONAME,WTM_POLO. AND MORE WHEN YOU JOIN
GENERALS
Leader 1 WTM_BEAST ( GENERAL )
Leader 2 WTM_PREDATOR ( GENERAL )
LiEUTENANT GENERAL
MAJOR GENERAL
COLONELS
WTM_BANDITO
WTM_EAGLE
WTM_GLASS
WTM_LILBEAST
MAJORS
WTM_HEADSHOT
WTM_ONIX
WTM_SAINT
CAPTAINS
WTM_NONAME
WTM_FOOLKILLER
WTM_DIABLO
SERGEANTS
WTM_SKILLAKILLA
WTM_YOUNGMONEY
WTM_POINTSHOT
WTM_REW
CADETS
WTM_JUSTICE
WTM_DARKSHADOW
WTM_LILPREDATOR
WTM_DSNIPER
WTM_FORD
WTM_EAGLEHEART
WTM_BANDIT
WTM_ZOMBIE
WTM_MONSTER
WTM_KILLERBEAST
WTM_TOMAHAWK
WTM_GION
WTM_GUNNERMAN
AND MORE

External links
Ad blocker interference detected!
Wikia is a free-to-use site that makes money from advertising. We have a modified experience for viewers using ad blockers

Wikia is not accessible if you've made further modifications. Remove the custom ad blocker rule(s) and the page will load as expected.