Ad blocker interference detected!
Wikia is a free-to-use site that makes money from advertising. We have a modified experience for viewers using ad blockers

Wikia is not accessible if you've made further modifications. Remove the custom ad blocker rule(s) and the page will load as expected.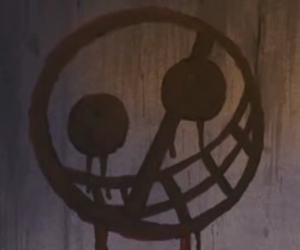 War Clan is a Red Dead Redemption posse.
About the posse
Thieves, killers and bandits we are a organized criminal organisation who control everything towards the north from south of the border which means illegal nonnarcotics to human trafficking and everything in between is controlled by us, we are in constants battle with the law and other criminal syndicates for respect and power, our military headquarters can be located in el presido and our main headquarters is located in escalera, any new comers will be put through tests and trials to prove their worthiness. any one trying to infiltrate our organisation will be hunted, burnt alive and sexually molested(JOKE).
Joining the posse
Contact me or one of the leaders, we will test and initiate you. (Apply for details) All non-douches welcome, before adding us on PSN for recruitment state your business on the friend request message or you will not be accepted, any one trying to approach us online will be treated hostile.
Leaders
Leader 1: Sylo-321Santos
Leader 2: mess-you-up
Leader 3: MissMstrmndDiva1
Members
Member 1: JK1LL3RX
Member 2: sickestgamer123
Member 3: eafr
Member 4: stintmister4000
Member 5: TONEY-SOPRANO
Member 6: GHOZTMON
Member 7: Demonic_Legion
Member 8: saint-ruben
Member 9: maxx8levi
Member 10: killcons96
Member 11: Biigze5pb
Member 12: ac_boi2008
Member 13: jidgjidg26
Member 14: serinity1989
Events(0)
There are no new events. (we'll keep you posted)
External links