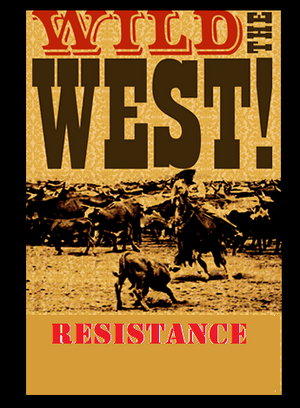 Wild West Resistance is a Red Dead Redemption posse.
Our clan the WWR (PSN) is a very organised clan we do not play around (inless we want to), and we always use tatics. We start wars with other posses and always use teamwork. We have ranks, a set of rules, and bases. Our HQ is Torquemada, our war base is El Presidilo, but our territory is Mexico. We still of course go to America. We help eachother rank up and treat eachother like brothers, which means no one gets left behind in battle. All of the members have jobs or ranks. JTB1997 (me) is a Millitary General, and thats just one exp. Things we do are: Hunt, fight police, fight other players, explore, talk, and just do whatever RDR lets us!
To Join the WWR
Must have some expirience.
Must be nice
Must pass a skill test, that the leaders make up.
No Lone wolf stuff
Would help alot if you have a mic
To apply send a meassege to JTB1997 (me), or tty546, telling us why you want to join and the leaders will discuss it.
Members
tty546 (Tty), bran619 (bran), JTB1997 (Jtb), o-Fry-o (o-fry), and chukubone (chuck)
Leaders
Other members
JTB1997
o-fry-o
chukubone
External links
Ad blocker interference detected!
Wikia is a free-to-use site that makes money from advertising. We have a modified experience for viewers using ad blockers

Wikia is not accessible if you've made further modifications. Remove the custom ad blocker rule(s) and the page will load as expected.