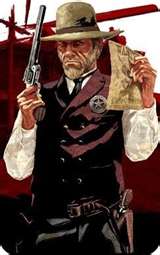 Wolf Pack is a Red Dead Redemption posse.
About the posse
WOLF PACK ALL DAY GO HARD OR GO HOME!
Joining the posse
Message any of us on PSN and you must have a mic and not care bout music
Members
Leaders
Leader 1 HisSon-_-
Leader 2 Hard_Charger77
Leader 3
Leader 4
Other members
Member 1 babywolflawrence
Member 2 ericsmythjnr
Member 3 etc.
External links