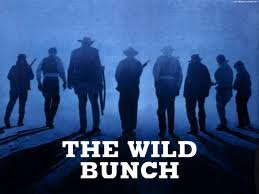 XBL'S Wild Bunch is a Red Dead Redemption posse.
About the posse
A bunch of assholes AND WE ARE XBL. We are a loosely organized gang. we are violent and do not care about death.
Rule 1. pray on the week lvls.
Rule 2. Must be a good player in hardcore.
Rule 3. Kill the lawman.
Rule 4.don't piss me off.
Rule 5. wrap it before you tap it
Rule 6. We do red dead Rpg's
Joining the posse
We are XBL gamers to join you must be a (Asshole) or not.
And tell me if you want to join "xTHOR501x", And well all role players
Members
Leaders
Other members
Member 1 A SANINT LEGEND
Member 2 ONE SHOOT 7
Member 3 Heavysetcookie6
Member 4 dukid18
Member 5 Goatmanonhill His always wasted
Member 6 ALPHA LEADER 80
Member 7 Doom
External links
Ad blocker interference detected!
Wikia is a free-to-use site that makes money from advertising. We have a modified experience for viewers using ad blockers

Wikia is not accessible if you've made further modifications. Remove the custom ad blocker rule(s) and the page will load as expected.