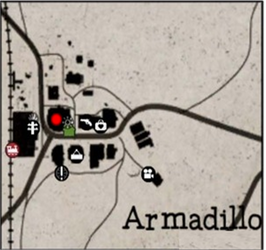 X System is a Red Dead Redemption posse.
About the posse
The X System Is A Posse, Forged Purposely for Killing Others Until They Leave The Game. We also enjoy Intercepting people on there way to gang Hideouts and repeatedly killing them Until they leave.
Joining the posse
No one Can Join The Posse, as you must be chosen.
Members
XBL: AtOMiiK x PaNdA xXx ToXiCZz xXx wazza364 NinjaOfDeath96 xXx HiTmAnZz xXx xXx BlAdEZz xXx PS3: bestyboy10 ABAzac1997 taybb9 jay-jay-dcfc
Leaders
AtOMiiK x PaNdA
xXx ToXiCZz xXx
Wazza364
The Magic Unicorn
Other members
Member 1
Member 2
Member 3 etc.
External links