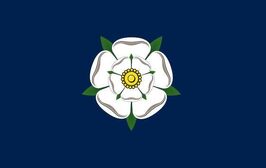 Yorkshiremen From Yonder is a Red Dead Redemption posse.
About the posse
We're Yorkshiremen, and because God's Own County is far from those cesspits called the U.S.A. and Mexico it's safe to say we're from yonder.
Activities we enjoy:
Shoooting
Knifing
Blowing Things Up
"Aquiring" Carts & Calling "Shotgun"
Killing It With Fire
Shooting at Animals
Shooting at Eachother
Standoffs With The Law
Joining the posse
Are you from Yorkshire? Or do you want to be an honourary Yorkshireman? If so, this is the place for you.
Leader
Other members
JordyPlant
RedPrototypeLFC5
BleedinBlue25
ape_feet
External links
None as of yet.
Ad blocker interference detected!
Wikia is a free-to-use site that makes money from advertising. We have a modified experience for viewers using ad blockers

Wikia is not accessible if you've made further modifications. Remove the custom ad blocker rule(s) and the page will load as expected.