You may also be looking for Sharpshooter Challenges, a set of challenges featured in Red Dead Redemption story mode, or Sharpshooter Challenges (Multiplayer), the equivalent multiplayer challenges.
The content covered in this article is no longer available as of early 2012.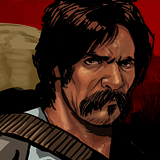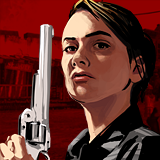 The Sharpshooter was one of the three classes available in the game Red Dead Redemption: Gunslingers.
Description
The Sharpshooter's primary advantage was that it has the greatest accuracy. With this class, players were more likely to land the perfect shot right between their opponents' eyes or right in their hearts.
Related Content
Related Content for Sharpshooter

Wiki Content
External Content
The links above will perform a search for the content that matches this page's name.
Ad blocker interference detected!
Wikia is a free-to-use site that makes money from advertising. We have a modified experience for viewers using ad blockers

Wikia is not accessible if you've made further modifications. Remove the custom ad blocker rule(s) and the page will load as expected.