On Friday November 16 from 11:00 - 14:00 Eastern Time (11:00 AM - 2:00 PM), Rockstar is hosting a Social Club Multiplayer Event (follow the link for full details). Triple XP will be active throughout the weekend and the event will include both PSN and XBL users.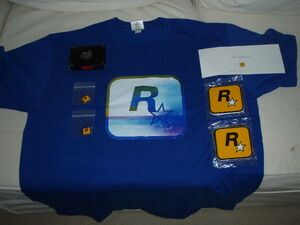 During the event, Social Club members can enter a drawing to win a Rockstar prize pack (t-shirt, RDR playing cards, and stickers). I was fortunate enough to win a pack in a previous event and have included a couple of photos below to show the contents.
In addition to Social Club events, Rockstar developers also periodically have impromptu one hour sessions that are announced via Twitter and Facebook.
Ad blocker interference detected!
Wikia is a free-to-use site that makes money from advertising. We have a modified experience for viewers using ad blockers

Wikia is not accessible if you've made further modifications. Remove the custom ad blocker rule(s) and the page will load as expected.