I'll lay this out in steps.
1: Copy the RDR files, using a program called CDRip, and place them in the HDD of the Playstation, or insert the RDR game disc into the DVD drive of your computer. I chose the latter option.

2: Using DaemonTools, stage an ISO of the disc by right-clicking on it. ->
3: Open the Hard Drive of your computer and find the ISO file that Daemontools has uploaded. It should have a book icon and the name of your game.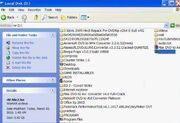 4: Open the file using WinRAR and access the raw game files of your disc-based game as they appear in the hard drive file.
5: Using a compatible program, open the files and read them as you wish.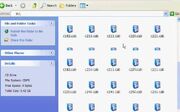 I hope this answers questions on how I do this to find names of RDR characters.
"...Since when do snipers have wings?!" ♠ Gamer.Matt 16:21, April 2, 2012 (UTC)