"Go find 20 friends so we can have ourselves a fair fight"
K2DaG09- The Walking Apocalypse​​.
K2DaG09 is a Playstation Network player well known as being the greatest player of Red Dead Redemption. It is arguable whether he is the greatest on both XBOX Live and Playstation Network, though it is unknown if he has ever played XBL, he is the greatest Red Dead PSN player. He is the leader of the APEX clan with a supossed number of 150+ members worldwide. K2DaG09 has defeated the likes of notorious clans and some leaders as The Outlaws, Mexican Locos, The Unforgiven, Gringos Locos, LEGEND clan and many others across Red Dead Redemption. Kosta12345678 is his number two, the duo and main one of their clan challenged Rockstar official devs to a 2vs8 in which the two were victorious as the devs backed out. On their recent outing, Rockstar was again challenged by APEX for an 8vs8 clan but Rockstar declined the match.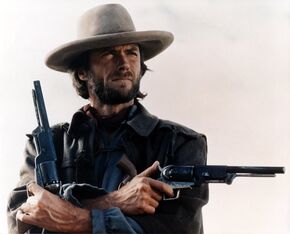 Notable Feuds. Posse/Players.
MARSTON51
RedDeadDev5
The Outlaws
Mexican Locos
Brown Pride
Gringos Locos
The Outtlaws
The Unforgiven
Some Motley Crew members
Harley1Rocker
Rockstar (RedDeadDevs)
Blackwater Clan
IndianaBudSmoka
Allies
Kosta12345678 (APEX)
fagankid (APEX)
Vagatarian69 (APEX)
koshkid (APEX)
going2getmine2 (APEX)
High Plain Drifters
bushmaster357
he11yeah1tsfast
S_N_O_M_A_N
Ron-Hemming
doxcar
SlayerMike_101 (APEX)
GunBoiYOLO24
O.G.C.
Ad blocker interference detected!
Wikia is a free-to-use site that makes money from advertising. We have a modified experience for viewers using ad blockers

Wikia is not accessible if you've made further modifications. Remove the custom ad blocker rule(s) and the page will load as expected.