I haven't seen anyone else post these news tidbits on the wiki, so I figured I might as well do it myself.
Get the Red Dead Rockstar achievement/trophy!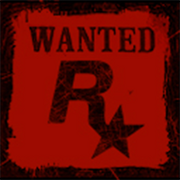 Good news for all you achievement/trophy whores out there! In Red Dead Redemption, there's an achievement called Red Dead Rockstar, which can only be received once you've either killed a Rockstar, or killed someone else with this achievement. You might want to get this one as soon as possible, because eventually, the guys over at Rockstar will realize they have better things to do than to play Redemption with their fans.
There are multiple event scheduled for this week:
Play with Rockstar San Diego – Every week the developers at Rockstar San Diego will be playing online. Do you have what it takes to best the very folks that created Red Dead?
Rockstar Posse Challenge – Every Saturday to and through June 6th at HIGH NOON (Eastern time), take your chances against the Rockstar Posse. Bring your A game...
| Time | Event |
| --- | --- |
| May 24th through 26th | Kill A Rockstar |
| May 27th, 7pm-10pm EST | Play with Rockstar San Diego |
| May 28th | Kill A Rockstar |
| May 29th | Rockstar Posse Challenge |
| May 29th | Kill A Rockstar |
| May 30th | Kill A Rockstar |
To find the PSN IDs and Xbox Live Gamertags, read the full source right here.
Red Dead Redemption OST for sale on iTunes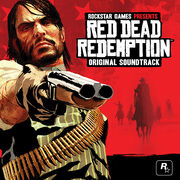 Man, I love the soundtrack that accompanies my relentless killing and scavenging on the barren lands of New Austin. Composed by the very talented composers Bill Elm and Woody Jackson, this OST really sets the mood for the entire game, with music fitting for pretty much any situation.
It's now out for sale on various online outlets, including iTunes, Amazon and Zune store. Go get your copy now! That is, unless you already got it for buying the collector's edition.
Source: link