Comments

15
PSN Multiplayer event scheduled for tomorrow!!!
Rockstar has announced via Twitter that there will be a PSN multiplayer event tomorrow from 4 to 7 pm EST. During that time there will be a giveaway for 20 prize packs that includes a T-shirt and stickers. Also triple XP will be active on PSN and XBL until that Saturday morning.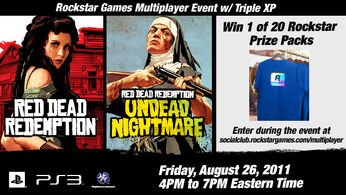 Hope to see you online!