Hi there!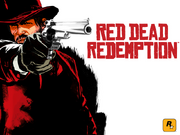 Welcome to our wiki, and thank you for your contributions, especially your edit on the Talk:Chupacabra page! There's a lot to do around here, so I hope you'll stay with us and make many more improvements.
Before your next contribution, we would like you to read the rules of the west before making any further edits.
Recent changes is a great first stop, because you can see what pages other people have been editing, and where you can help.
Questions? You can ask at the Help desk or on the "discussion" page associated with each article, or post a message on member talk pages.
Need more help? The Community Portal has an outline of the site and links to pages to help you learn how to edit.
Please sign in every time you edit, so that we can recognise an established user.
We're happy to have you here, and are looking forward to working with you!
Mission Tree
I was wondering if you would be willing to add your thoughts on the Mission Tree I created to help visualize the flow of the missions. I would like to add it as a sub-page of Missions in Redemption, but want to see if others might find it interesting and informative enough to add. Thanks!

Crazycaveman (talk) 19:27, July 30, 2013 (UTC)
Sawicki-1911 banker
Howard Sawicki and the banker are two different people. Howard Sawicki specifaclly says he did not know Edgar Ross. If he were the banker in 1911, he certainly would've known Ross, ss he directly interacted with him in the early West Elizabeth missions. Stop posting your photo, it's incorrect and speculative. Jack [signing] off! 03:20, September 22, 2013 (UTC)
Not only that, but Sawicki and the Banker have two different voice actors (the Banker is done by Joe Ochman, the same guy who does Professor MacDougal).
They are not the same character. Do not post that image again, please.
- JackFrost23 (talk) 16:28, September 26, 2013 (UTC)