Hi there!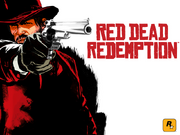 Welcome to our wiki, and thank you for your contributions, especially your edit on the Witness page! There's a lot to do around here, so I hope you'll stay with us and make many more improvements.
Before your next contribution, we would like you to read the rules of the west before making any further edits.
Recent changes is a great first stop, because you can see what pages other people have been editing, and where you can help.
Questions? You can ask at the Help desk or on the "discussion" page associated with each article, or post a message on member talk pages.
Need more help? The Community Portal has an outline of the site and links to pages to help you learn how to edit.
Please sign in every time you edit, so that we can recognise an established user.
We're happy to have you here, and are looking forward to working with you!
Achievement Abuse
Welcome to the Red Dead Wiki. Although everyone is welcome to make constructive contributions here, at least one of your recent edits, such as the one you made to various blog posts and spamming categories, appeared to nonconstructive with the goal of garnering achievements. Achievement abuse and boosting is a punishable offense. Examples of achievement abuse include, but are not limited to: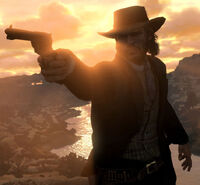 Inserting irrelevant or redundant photographs into articles
Creating multiple blog posts with little or no content
Spamming articles
Creating redundant pages
Creating nonfunctional categories
Please read through The Red Dead Wiki policy page to learn more about contributing constructively to this wiki, and specifically about what does and does not constitute achievement abuse. Achievement abuse hurts those users who choose to dedicate time and effort to the wiki and are rewarded with an achievement. Further incidents of achievement boosting will result in harsh repercussions. We encourage our users to exercise discretion and ensure that their contributions are valuable and relevant. Thank you.
Tiktaalik 17:32, June 5, 2010 (UTC)
Block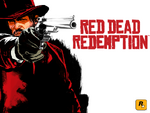 Because of your unacceptable behavior, you have been blocked for 2 weeks. You are welcome to come back and edit sensibly after the block is up; however, it is very strongly advised that you read and review the rules of the west thoroughly before you start to edit again. If you believe your block is unfair, you can leave a message on this page and an administrator will consider it if you are still allowed to edit this page.

Any more unacceptable behavior and another, longer-lasting block will be issued. Thank you.
Tiktaalik 17:32, June 5, 2010 (UTC)
ADDITIONAL NOTE: Although you have seem to put thought and effort into your contributions, they have been undoubtedly premeditated with the goal of garnering achievements. Such a blitzkrieg of blog posts is unproductive and in fact devalues the feature. Please re-think the content of your contributions.
Categories
Please don't double-categorize. If an article is categorised into for example "Redemption Locations", it shouldn't be categorized into "Locations" as well, as Redemption Locations is a sub-category of Locations. This is the same with all articles. If there is a game-specific category in addition to the general category, please just leave it in the game-specific on.
-=KAG=-The VaultNO 12:06, June 7, 2010 (UTC)