Hi there!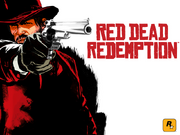 Welcome to our wiki, and thank you for your contributions, especially your edit on the Agustin Allende page! There's a lot to do around here, so I hope you'll stay with us and make many more improvements.
Before your next contribution, we would like you to read the rules of the west before making any further edits.
Recent changes is a great first stop, because you can see what pages other people have been editing, and where you can help.
Questions? You can ask at the Help desk or on the "discussion" page associated with each article, or post a message on member talk pages.
Need more help? The Community Portal has an outline of the site and links to pages to help you learn how to edit.
Please sign in every time you edit, so that we can recognise an established user.
We're happy to have you here, and are looking forward to working with you!
"Boss"
Was that you that whole time? Yes or no, it doesn't matter. What matters is that you need to stop putting "Boss" after mission appearences. It doesn't make any bloody sense. JackFrost23 just went through all the pages and removed them, then you re-add them. Oh, and adding "Killed" after the mission where the character dies is a huge spoiler. Don't do that either. Thanks. -Hobbes (Talk) 05:28, February 19, 2011 (UTC)
So, you continue anyway, eh? Please, stop with the "Boss" and "Killed" thing. "Boss" doesn't make any sense and "Killed" is a spoiler. I warned you yesterday (twice, if you count the message I left on you I.P. account) and you still continue. JackFrost, an admin, just removed all those "Boss" things and then I removed them when you did it. Something should've clued in there. Obviously not... Now I have to go undo all your edits that added "Boss". Rubbish...
Could you at least explain what 'Boss' is supposed to mean?
At any rate, do not put those tags back on the pages, as Hobbes said, they are either irrelevant or a spoiler.
I am not asking, I am telling.
Now I have to go and undo all those changes, thanks a bunch.
- JackFrost23 16:10, February 22, 2011 (UTC)