Hi there!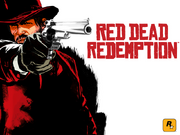 Welcome to our wiki, and thank you for your contributions, especially your edit on the User:LS11sVaultBoy page! There's a lot to do around here, so I hope you'll stay with us and make many more improvements.
Before your next contribution, we would like you to read the rules of the west before making any further edits.
We're happy to have you here, and are looking forward to working with you!
RE:
I'm not sure if I'm able to talk in the name of the Wiki, given that I was also somewhat inactive for a long time, but yeah; I have no problem with that, and actually, I support that, as long as Rockstar won't come here and demand admin rights. :P -- iLan (XD • Edits ) 14:33, March 28, 2015 (UTC)
RE:Wiki Adoption
Just did. TAOA {{SUBST:DragonScript|Akatosh}} 11:29, July 20, 2016 (UTC)
Demotion
Can I ask why you demoted me? Thanks. --Crowbar, Administrator Ordinaire 15:06, July 27, 2016 (UTC)