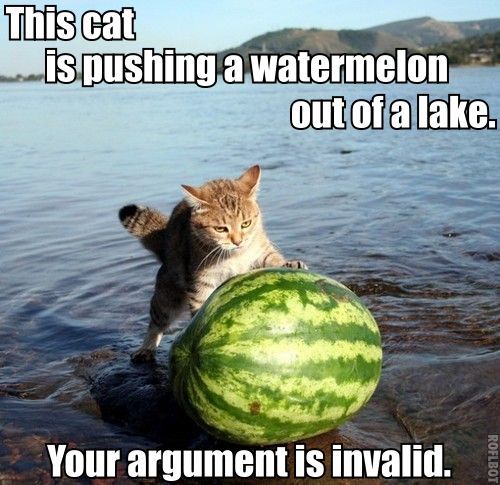 Archives: #1
Inacitve posse template
Heey Legal,
May I ask why your removing the speedydelete template and adding the inacitve posse? I dont really see the point since they are going to get deleted in the end they both include the reason of deletion.
Thank you,
I told her to. If a user comes back and sees their posse, the speedy delete template implies that their posse will be deleted no matter what.
The inactive posse template clearly states that a user can stop their posse page's deletion. Much better, in my opinion.
Plus, in the end, it's all the same. In 14 days we go back to the inactive posse list and delete them anyway. There's no problem here.
Thanks hobbes, I was just thinking that in the end she would be wasting her time since I dont think many of the posses would know the difference. Err I mentioned to you in chat which you would like so it would been done right the first time though.
There never was a problem ?
Thanks again :),

Riley Huntley

|

Talk

&

Contributions

21:25, February 28, 2012 (UTC)
You need to...
Get a plaid shirt and 6 shotguns, dye your hair red, and move to Canada. This is mandatory.
"...Since when do snipers have wings?!" ♠ Gamer.Matt 04:56, March 11, 2012 (UTC)
RE: Penny for your thoughts
I don't see any reason not to add the refresh button, so go nuts. ;)
I assume you can handle the implementation?
Cheers!
- JackFrost23 19:45, April 12, 2012 (UTC)
AJ1776 new story
Heey Legal,
I've made a new story! Click my profile link, then go to blog, and read my new story!

Thanks!
AJ1776AJ1776 13:33, April 23, 2012 (UTC)
cHAT
Im in chat if u wanna talk.
AJ1776AJ1776 02:42, May 13, 2012 (UTC)
hello
hey r u even on the chat?
Thetotoman 05:08, May 13, 2012 (UTC)thetotoman
RE: Just a quick note...
Hello Leah,

I apologize, and I definitely not being a "vandal" or anything else. And no, I'm not offended in the slightest.

Gracias,

AJ1776AJ1776 16:10, June 5, 2012 (UTC)
Editing help?
I'm not sure if you're active anymore because the last comment here was in 2012, but you're still listed as an admin so I figure I can ask this...I'm looking to start editing here but I was interested in talking to an admin or moderator for some assistance as far as your guidelines before I did anything potentially unacceptable or formatted something badly. You just seemed like the most approachable listed admin so I figured I'd come to you. Let me know if I should ask someone else.