Hi there!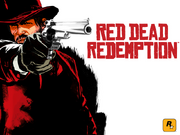 Welcome to our wiki, and thank you for your contributions, especially your edit on the Uncle page! There's a lot to do around here, so I hope you'll stay with us and make many more improvements.
Before your next contribution, we would like you to read the rules of the west before making any further edits.
Recent changes is a great first stop, because you can see what pages other people have been editing, and where you can help.
Questions? You can ask at the Help desk or on the "discussion" page associated with each article, or post a message on member talk pages.
Need more help? The Community Portal has an outline of the site and links to pages to help you learn how to edit.
Please sign in every time you edit, so that we can recognise an established user.
We're happy to have you here, and are looking forward to working with you!
New motto, which is BOOM SHACKA! Really catchy. I say it whenever I own someone. BOOM SHACKA!
Reason
1, the one was an opinion, 2, the second one was nonsense, three pull that stunt about the rules again and i will file a complain't with the admins. Thats all. Dragonhunter 2336 23:01, September 29, 2011 (UTC)
Deleting Nuevo Paraiso edit
There is no snow in Nuevo Paraiso. The whole place is a scorching desert. The area around Punta Orgullo has white sand but it is definitely not snow. The only snow is in Tall Trees and Hennigans Stead.
Darth Hendrix 19:41, October 10, 2011 (UTC)
And when was the last time Cactii grew in snow?
Darth Hendrix 19:44, October 10, 2011 (UTC)
Glad I could be of assistance.
Darth Hendrix 19:45, October 10, 2011 (UTC)
Sorry
I'm sorry for the way i acted towards you, i got a message from the admins about over stepping my bounds so now i'm going to stop. I would like to say i am sorry being such a jerk and i hope we will get along. Dragonhunter 2336 20:01, October 11, 2011 (UTC)
Quotes
Hey, man, I saw you were replacing several existing quotes on the character pages.
Can you stop doing this?
I mean, adding quotes to a character that doesn't have one is fine, but you've been changing ones that work they way they are. Or, for example, you changed Jack Marston's quote to one that not only gives away part of the story (spoiler) but is the virtually the same quote that's on the top of the mission page for "Remember My Family", so it's kind of redundant.
I don't want to discourage you from adding quotes, but could you leave the pages that already have them the way they are?
Thanks, mate.
Cheers!
- JackFrost23 22:35, October 11, 2011 (UTC)