Hi there!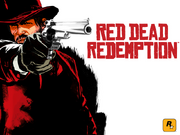 Welcome to our wiki, and thank you for your contributions, especially your edit on the Jonah page! There's a lot to do around here, so I hope you'll stay with us and make many more improvements.
Before your next contribution, we would like you to read the rules of the west before making any further edits.
Recent changes is a great first stop, because you can see what pages other people have been editing, and where you can help.
Questions? You can ask at the Help desk or on the "discussion" page associated with each article, or post a message on member talk pages.
Need more help? The Community Portal has an outline of the site and links to pages to help you learn how to edit.
Please sign in every time you edit, so that we can recognise an established user.
We're happy to have you here, and are looking forward to working with you!
Re: Jonah
I actually removed the fact that he is later referred to as 'Marshal', which is complete nonsense.
I didn't mean to remove the category, though. Sorry for that.
(QueenAnnesRevenge (talk) 04:19, May 30, 2013 (UTC))
Protagonists
You recently removed the Protagonists category from more than a dozen articles. Although the word protagonist is typically defined to refer to only the primary individual driving a story, in the case of this category a broader definition is used which includes supporting characters who help to further the main protagonist's cause. From the Protagonists category page:
This category applies to protagonists in the Red Dead series. Protagonists are the main playable characters and the individuals who work on their side during the progress of the story.
Some of the individuals in that category are certainly reluctant protagonists (e.g. Irish, Seth), but those in the category have been generally accepted by the wiki as helping to further the main protagonist's goals. I've restored the category to all of those articles.
Since the wiki has been around for a while, if you find yourself wanting to make similar changes to a large number of articles, it would be best to check with an admin first since most (though certainly not all) large-scale work has already been completed. This is particularly true in the case of categories where it is much easier to add than to remove.